Stuff I've added to gnuplot and other work in progress
This web page has samples of recent features in the development version of gnuplot, plus a few that aren't yet even in the development version because they are still being worked on.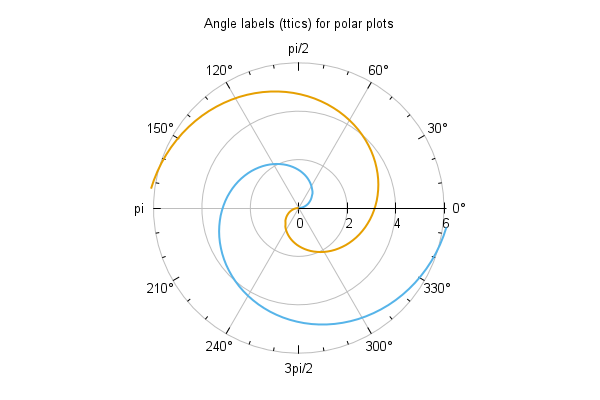 Work in progress (December 2016)
Angular tics around perimeter of polar plot

"set ttics" defines tic labels around the outermost circle of the polar grid. Options are like those for other "set [axis]tics" commands.
The polar grid itself can now be controlled separately from the polar coordinate mode. That is, you can place a polar grid on a plot that uses cartesian x/y coordinates.